Yay! You got your real estate license...now what and where-in-the-world do you even begin?!

Don't worry! We've got you covered.Keep reading below and *Bonus* sign up for our newsletter through the button below for sales tips and strategies to be delivered to your inbox monthly-
One of the best things (and biggest downfalls) about being an agent is that YOU are in control of your day. You get to choose where you go and when it happens. 
But if you don't set parameters for your time it can quickly be eaten up with shiny distractions, time blindness, and clients… interfering time with loved ones.
We highly recommend building what we call "Your Perfect Day," where you block off ideal times to do things. Another word for this is time-blocking.  If you know you need to pick your daughter up from school every day from 2:30-3:00 you aren't going to book client appointments during that time – put it on the schedule. Does your office have a daily meeting? Put it on the schedule. Prospecting time – put it on the schedule because when you treat your business like a business it will give you the ability to treat your free time like actual free time!
Want more info on how to build out your perfect day? Great! We have a FREE guide just for you! Sign up below!
The buddy system works for summer camp and real estate sales for the same reason – you have someone who makes sure you don't go missing.  
Okay, yes, there's more than that. Let's discuss.
Your buddy should either be a peer or a mentor that you run alongside, share ideas, share what worked and didn't that week, and keeps you accountable with prospecting.  
We highly recommend you set up weekly check-ins. Start with some wins, move into the numbers (number of appointments, calls, closings), review your to-dos, then share and strategize about issues you are both overcoming.
Having a real estate buddy will strengthen your sales and keep you moving forward even on those inevitable tough days.
The majority of agents do not use a CRM consistently and (if we may be direct for a moment) the majority of agents aren't agents after two years.
A Customer Relationship Management system is just that – a system to manage your relationships because without relationships you don't have sales. Without a system to manage those relationships you forget they exist or forget to do something you should have to keep up with them.
A good CRM system will allow you to keep track of everything. And when we say everything, we mean you should input all you know about your clients from the very beginning.
Get their birthdays, favorite local eateries, important dates, family member names, etc. Get it all now so that you won't have to ask later. It will probably come in handy.
Then to use it you'll send out birthday cards, share things happening in their community that sound cool (i.e. festivals), give them an update about how their city's real estate market is doing, and check in just to see how life is going.
Bottom line:
If you just got your real estate license, your next step should be organizing your time and your people!
Looking for more tips? Sign up for our newsletter through that button at the top!
Cheers to a great year in real estate!
Want to know more about The Local Element?
Real Estate Agents
Learn more about what it looks like to be an agent with
The Local Element.
Real Estate Brokers
Learn more about what it looks like to open a franchise of
The Local Element.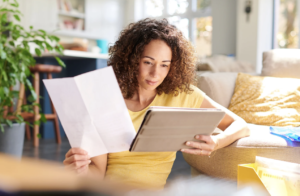 Clients
Michigan First Time Buyer Saving Accounts Are Here! Are you a Michigan renter thinking about purchasing your first home!?  We've got exciting news for you!  Michigan's
Read More »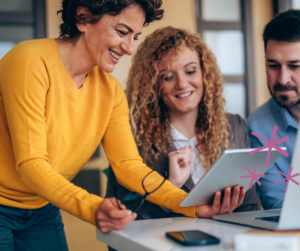 Agents
5 ways to stay up to date with real estate market trends
Read More »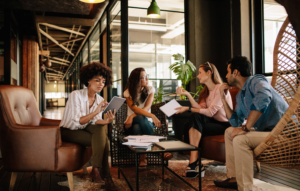 Agents
So you are new to real estate and want to know what's next- Keep reading to learn more
Read More »