Hey there!

Sounds like you're Thinking about opening up a brokerage?!

First - Congratulations! This is a really amazing journey you're about to take.

Second - if you haven't already read our blog post "what to expect when opening a brokerage," check that out now!
***Don't forget to scroll to the end! There you will find our FREE guide on opening a brokerage***
While opening a brokerage can be such an incredibly exciting next step in your journey, we hope you also fully understand the costs involved so you can prepare yourself.
To clarify, this is NOT to scare you away. Many careers and professions have to start out by spending a little money. We just want you to take a peak at some of these costs so that you're ready when the time comes.
In this post we are going to dive into expenses like office space, software tools, and even insurance!

First, and often top of mind for many: Office Space
This is one of the most significant expenses when it comes to opening a brokerage. When the time comes for you to have a physical location you will have to consider how much the space will cost including utilities and insurance. Remember, this timeline will completely depend on you and what you're comfortable with.
The cost will be dependent on where you're located and how big of a space you'll need. The cost of renting a space could run anywhere from one or two thousand dollars to tens of thousands of dollars per year.
Our tip:
Grow into your space! We started out working at a co-working space in town and grew into a larger office. Now we are in a space that we love, but have the ability to move throughout our landlords portfolio if we ever seem too cramped here.

Our next topic has to do with your new space: Furniture and Equipment
Let's say you've moved into your new office space! You walk through the door ready to take on the day and… womp womp womp… no furniture. No Wifi. You end up sitting on the floor using your phone's hotspot. 
Not a great way to start off in your new space, right?
So, before that happens, here are a few things to think about when getting your newly appointed office space set up:
Furniture like desks and chairs
Technology including printers and wifi
Decor to make your office not feel like a dungeon
Kitchen appliances (specifically the coffee maker)
Pens to put everywhere because you know everyone will forget them
Our tip: 
Start out by looking at Facebook marketplace for less expensive furniture, decor, and appliances. 
Also, make sure to make calls regarding wifi early on. Take it from us, it is incredibly frustrating to move into your new office and not have wifi to get to work as soon as possible

To get your brokerage up and running, you will want to think about marketing! 
First, marketing materials to get the attention of agents who may want to join your brokerage. These will be things like business cards, online advertisement, and the printing of newcomer materials like welcome packets.
Second, marketing materials to draw in potential clients for the brokerage. This will look like signage, buying/selling packages, a website, etc. 
Marketing plans vary but you should plan on around $1,500 – $3,000 to be safe!
Our tip: 
Canva is a really great website to help with designing things like business cards and other marketing materials. We can easily say that Canva Pro is worth the money spent on it and we/our agents use it regularly. 
You may want to look into Canva Teams if you are planning on providing this service to your agents!

Time for the fun stuff: Legal Fees
As a business owner you will need to invest in legal fees. This will include establishing your business entity, drafting contracts, and ensuring compliance with state and federal laws. 
Legal fees can add up quickly which means you will need to budget accordingly. This portion of the costs is important and you will need to find the right help here!
If we had to estimate, we would say you should plan on around $450-$1,500.
Our tip: 
Connect with someone you know you can work alongside of in the future. Legal fees are most likely not going to be a one-time cost and you will want the person you work with to be someone you can trust. 

Our final topic for this blog post: Insurance
Ya gotta protect yourself, your business, your agents, and your clients. That is a lot of people counting on you so you need to get this right. 
In terms of insurance, you will have to think about liability, errors and omissions, and workers' compensation. 
These costs will depend on your location as well as the size of your brokerage. The more you grow, the more people you have to protect.
Our tip:
Our tip here is pretty much the same as the previous tip. Your insurance provider is going to be someone you will want to establish a good relationship with. They will probably also build a relationship with some of your clients so you will want to make sure this is a person you would be happy to have representing you.
Let's recap what we've gone over:
The initial costs of opening a real estate brokerage can be significant, but with careful planning and budgeting, you can set yourself up for success. Remember to factor in all of the expenses we've discussed, and consider investing in tools and resources that can help you manage your business more efficiently. With the right approach, you can build a thriving brokerage that serves the needs of your agents and clients.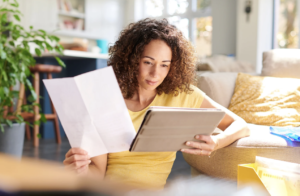 Clients
Michigan First Time Buyer Saving Accounts Are Here! Are you a Michigan renter thinking about purchasing your first home!?  We've got exciting news for you!  Michigan's
Read More »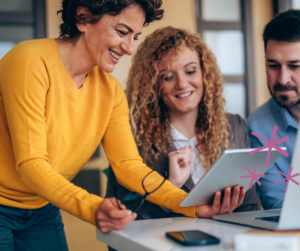 Agents
5 ways to stay up to date with real estate market trends
Read More »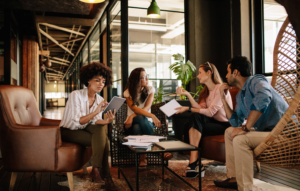 Agents
So you are new to real estate and want to know what's next- Keep reading to learn more
Read More »