Hey, Hey Agent~

considering opening your own brokerage? Awesome!

we wanted to share a few of the things we learned along the way (SOMETIMES THE HARD WAY) to give you a headstart in the process.

Been thinking about opening a brokerage but already feeling like it's a daunting process? It's definitely a big step but with the right vision and resources, it can also be a rewarding one! 
Keep scrolling to explore what to expect when opening a real estate brokerage *AND* grab our downloadable guide to help you navigate the process.
First, let's talk about cost.
They don't make the joke about Brokers being broker than agents for nothing. Opening and maintaining a real estate brokerage can be ex-pen-sive. Just like when you started as an agent you'll have a lot of upfront costs before you start bringing in income for your new brokerage.
Start by thinking about things like office space, marketing materials, and legal fees to start your entity (hint: we've got a guide.  Go download it!) Ask yourself:
Do I need an office?  Will a co-working or executive office work for my needs?

What technology will I need to run my brokerage?
How I will keep up with clients?
aaand, will I hire agents?
Make a list then add a buffer amount for unexpected expenses.  You'll want to have several months, if not a full year, of those expenses saved up to pull from while you get your cash flow going.
Next thing you should be considering is time.
Opening a real estate brokerage can be a time-consuming process, so let's get you prepared for that commitment! 
You will need to spend time researching the market, creating a business plan, and developing your marketing strategies. This is an important first step as you move on to spending the time to recruit agents and build relationships with your clients.
One of the most important things you can do to save time is to invest in systems that can help you automate your processes. This might include tools like automated email campaigns, social media scheduling software, and other tools that can help you manage your workload more efficiently.
Finally, let's talk about systems investment.
As a brokerage owner, you'll need to invest in systems that can help you manage your business effectively. This might include tools for managing transactions, tracking commissions, and analyzing data. 
We would recommend you check out our CRM blog post HERE for our top 5 CRM systems to help manage your business.
You'll also want to invest in tools for marketing your brokerage, like a website and social media accounts. A website is going to cost you a little money depending on which site provider you use and if you have help building it out. Social media accounts will be free unless you pay for an verified account through a subscription. 
In conclusion, opening a real estate brokerage can be a challenging process, but it will also be a rewarding one!
By understanding the costs, time commitment, and systems investment required, you can prepare yourself for success. And with the right tools and resources, you can build a thriving brokerage that serves the needs of your agents and clients.
Best of luck to you on this journey!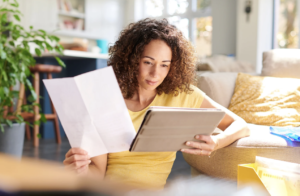 Clients
Michigan First Time Buyer Saving Accounts Are Here! Are you a Michigan renter thinking about purchasing your first home!?  We've got exciting news for you!  Michigan's
Read More »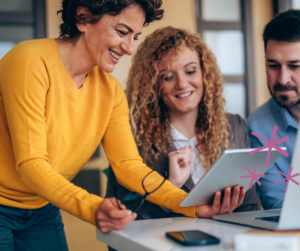 Agents
5 ways to stay up to date with real estate market trends
Read More »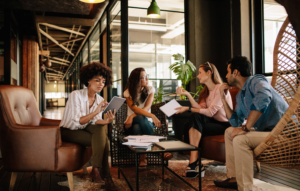 Agents
So you are new to real estate and want to know what's next- Keep reading to learn more
Read More »